Financing Agreement amounting to $195 million signed between the FDRE Ministry of Finance and the World Bank to fight against the impact of COVID-19 epidemics
June 17, 2022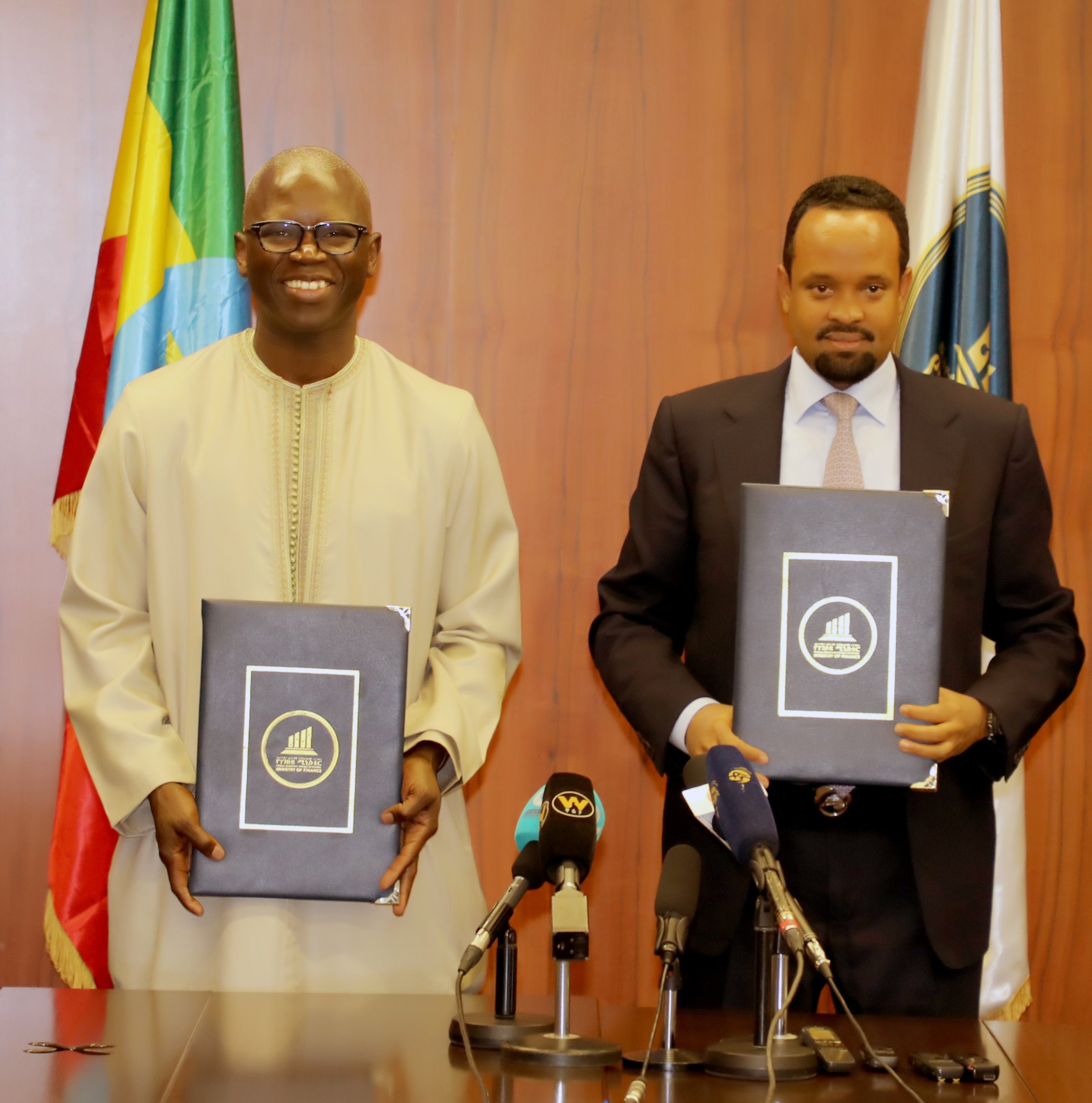 A financing Agreement amounting to $195 million (ETB 10,103,281,500.00) that is made up 100 % grant is signed today between the FDRE Ministry of Finance and the World Bank which will be used to support the government's endeavor to control the impact of COVID-19 epidemics.
The agreement was signed here by His Excellency Ahmed Shide and Mr. Ousmane Dione, country director for Ethiopia, Eritrea, Sudan and South Sudan.
The resource will be used to support the costs of expanding activities of the Ethiopia COVID-19 Emergency Response Project under the COVID-19 Strategic Preparedness and Response Plan (SPRP) using the Multiphase Programmatic Approach (MPA),
The primary objective of the AF is to provide upfront financing for vaccine acquisition and deployment to enable affordable and equitable access to COVID vaccines and effective vaccine deployment in Ethiopia, including strengthening the vaccination system and further strengthening preparedness and response activities under the parent project.
The proposed AF will form part of an expanded health response to the COVID pandemic. Ethiopia's multi-year comprehensive plan on Expanded Program on Immunization (EPI) states that immunization services are provided free of charge in public health facilities and facilities supported by NGOs and the same way the COVID-19 vaccines will use the national EPI vaccine delivery mechanism and will be delivered in public health facilities, free of charge, following the national vaccine delivery system with additional outreach strategies deployed to reach the vulnerable groups.