A Grant Agreement signed between the FDRE Ministry of Finance and the Africa Development Bank
May 27, 2022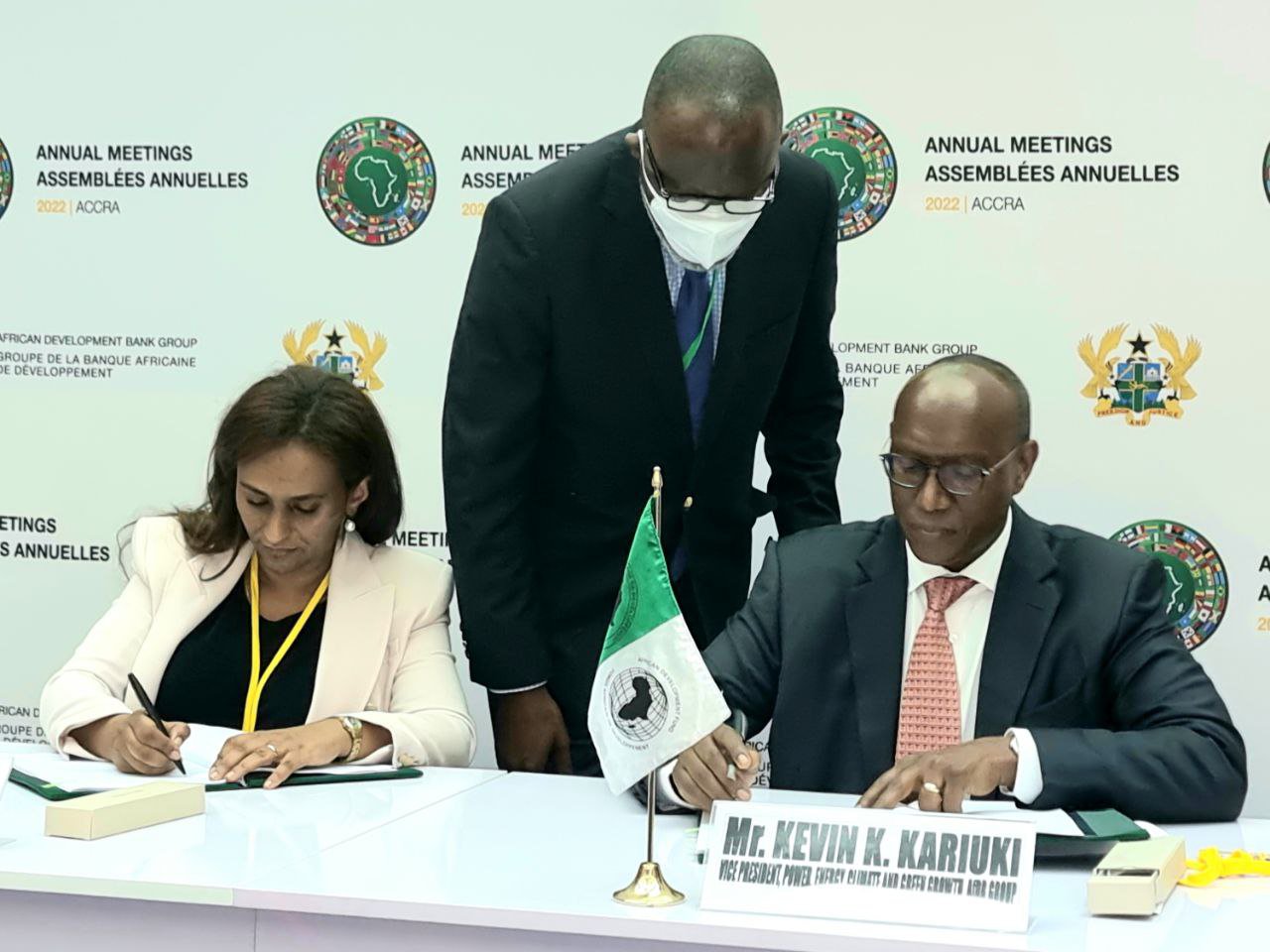 The Grant Agreement amounting to USD 830,000 (ETB 4.2 Million) was signed in the form of Grant between the FDRE Ministry of Finance and the Africa Development Bank in support of Improving Climate Resilience of Communities and Ecosystems through Integrated Water Resources Management in the Ziway-Shalla Lakes Sub-Basin at ceremony held Accra, Ghana on the side of AfDB Annual meeting.
The resource will be used specifically contribute to the preparation of an optimised, climate-informed water resources development plan with an  investment strategy and, a water allocation plan based on Integrated Water Resources Management principles for implementation in the Ziway-Shalla Sub-Basin to promote efficiency, long-term water security, addressing biodiversity issues surrounding several lakes in the area, and promoting upstream watershed management which is critical to building climate resilience.
The Agreement was signed by H.E. Mrs. Semereta Sewasew and Dr. Kevin Kariuki representing the Ministry of Finance and the Africa Development Bank respectively.