'Data Is the New Oil that runs through the Veins of a Thriving Digital Economy' says Finance State Minister
March 17, 2021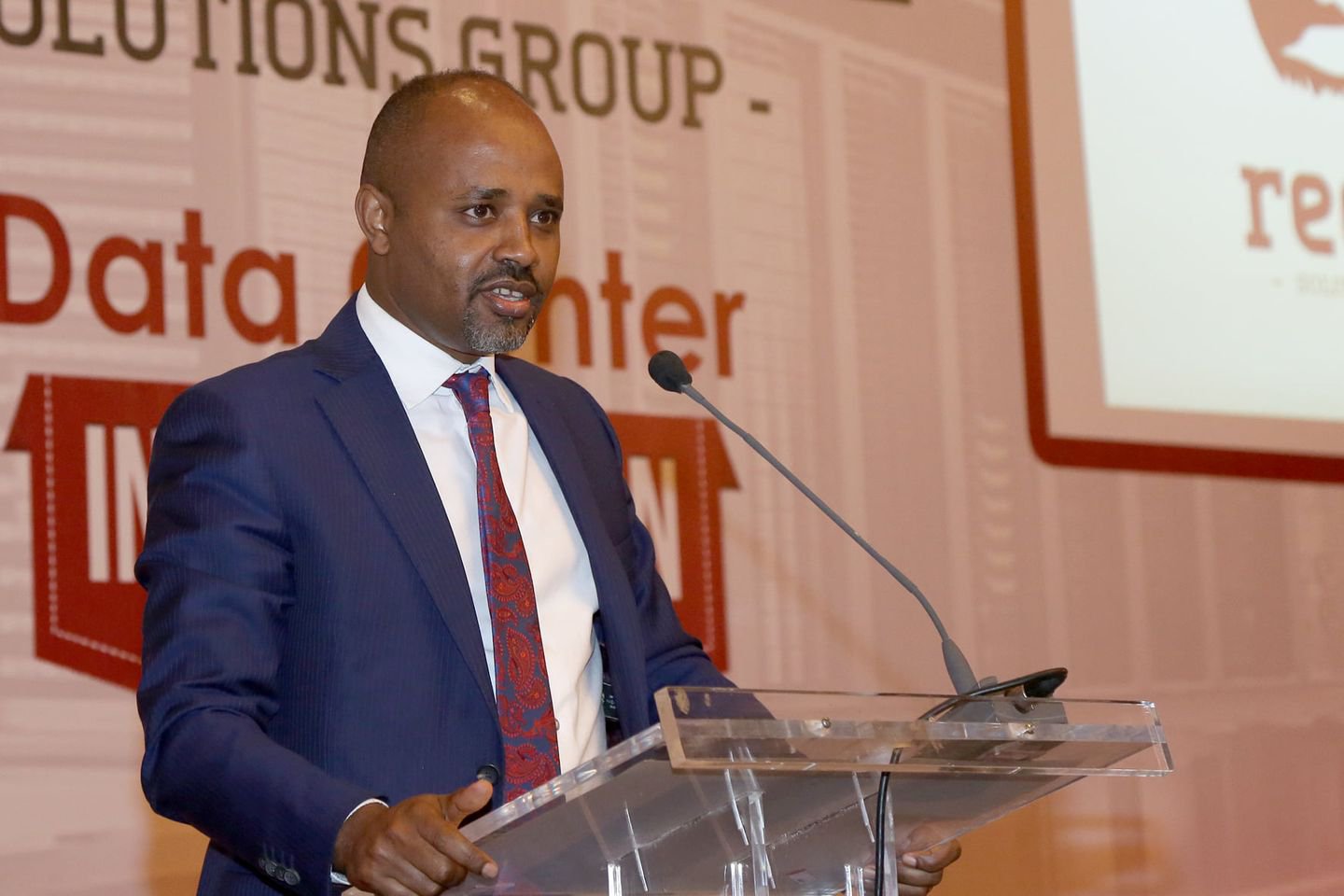 Addressing IT professionals and investors during, the launching ceremony of the RedFox Data Centre in Ethiopia, H.E Dr. Eyob Tekalign, State Minister of Finance said Ethiopia as its builds its digital economy is intent on laying solid digital infrastructure.
The State Minister noted having the right kind of digital infrastructure will be of paramount importance to support Ethiopia's ever-growing economy and the immense need to digitize our education, health, agriculture, cultural heritage information, well as all government and banking services in Ethiopia.
Dr. Eyob, in his opening remarks, said, the launching of the data center marks a major milestone for Ethiopia and happens at this exciting juncture where activities are being undertaken to reform its telecom sector.
This he said is part of Ethiopia's Homegrown Economic Reform Program, which has ICT at the heart of the digital economy. He also stated that in line with the Digital Strategy 2025, building a digital economy requires a more enhanced digital infrastructure that can improve speed, volume, efficiency, and access which are pre-requisites for the economic transformation Ethiopia envisages.
The State Minister has also expressed his firm belief that RedFox Data Centre will significantly contribute to building Ethiopia's digital economy, lifting the start-up ecosystem, and overall accelerating the digital transformation of the country.
With the increased utilization of public cloud services and the additional investments into private and hybrid cloud solutions, the country anticipates that organizations in Ethiopia will be more enabled to focus on innovation and building digital businesses at scale.
Ethiopia recognizes the growing demand for global cloud-based services and as the country builds cloud-friendly regulations; it is anticipated that the data center market will be a key factor for driving growth in Ethiopia.
The State Minister expressed his delight in seeing Ethiopians and the diaspora inspired to invest and innovate for a more effective and efficient digital economy to be built in Ethiopia.
RedFox was founded by Ethiopian-Diaspora Professionals with multiple years of experience in the areas of Telecom and Information Technology. In addition to its Core-Site, RedFox also offers off-premise, secure, certified designs, and architectures for institutions that have compliance requirements for in-house deployments. It also provides certifications-enabled data center designs to keep up with the quick and ever-changing trends in the industry.