A delegation led by a British Member of Parliament praised Ethiopia's efforts
Feb. 1, 2021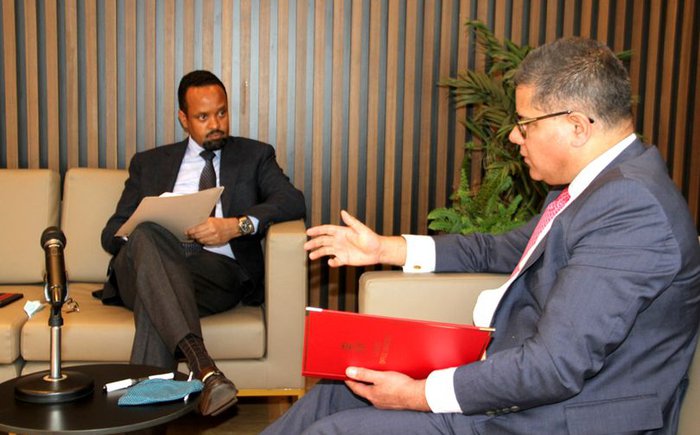 A delegation led by a British Member of Parliament praised Ethiopia's efforts to build green economy On January 20, 2013, Addis Ababa's Minister of Finance, Ahmed Shede, received a delegation led by a member of the British Parliament. During the meeting, Ahmed Shede said the Ethiopian government is formulating and implementing various strategies to build a climate resilient economy. He said green economy development is one of the main pillars of Ethiopia's ten-year development plan. He said the green forest development initiated by the Prime Minister, Dr. Abiy Ahmed, is yielding results.
The current President of the United Nations Climate Change Conference, Alok Sharma, said that for the success of the climate agenda, it is important to reduce carbon emissions, prevent deforestation and increase funding for climate change. He also stressed the need to increase international cooperation in this regard. He said Ethiopia has set an example for other African countries by reducing deforestation and achieving green economy development.
Finally, Ahmed Shede said more support is needed to build the resilience of countries facing climate change. He expressed Ethiopia's full support for Britain's efforts to make the UN General Assembly in Glasgow a success in November 2021.