Ethiopia and IGAD Discuss Reforms in the Member States and the Need for Continued Institutional Strengthening
March 17, 2021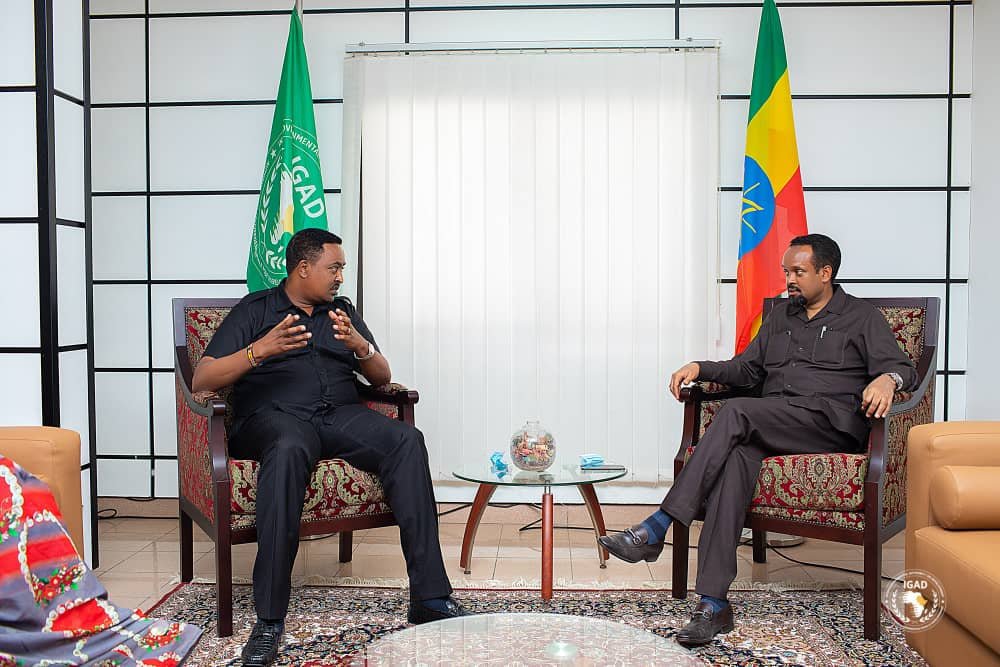 H.E Ahmed Shide, Minister of Finance discussed with H.E Dr. Workneh Gebeyehu, Executive Secretary of the Inter-governmental Authority on Development (IGAD) on the economic transformation program of Ethiopia and strengthening interstate relations in the Horn of and East Africa.
The Minister elaborating on the importance of further strengthening economic cooperation in the region, which will result in more comprehensive political, social, and security ties. This he said will benefit all member states and will result in more regional peace and security.
On his part, H.E Dr. Workneh Gebeyehu elaborated on the importance of building the institutional capacity of IGAD to implements its programs and expressed his commitment to continue working closely with Ethiopia for the growth and stability of the Horn of Africa.