Ethiopia, Djibouti Focus on Improving the Connectivity of Ethio Djibouti Railway
March 17, 2021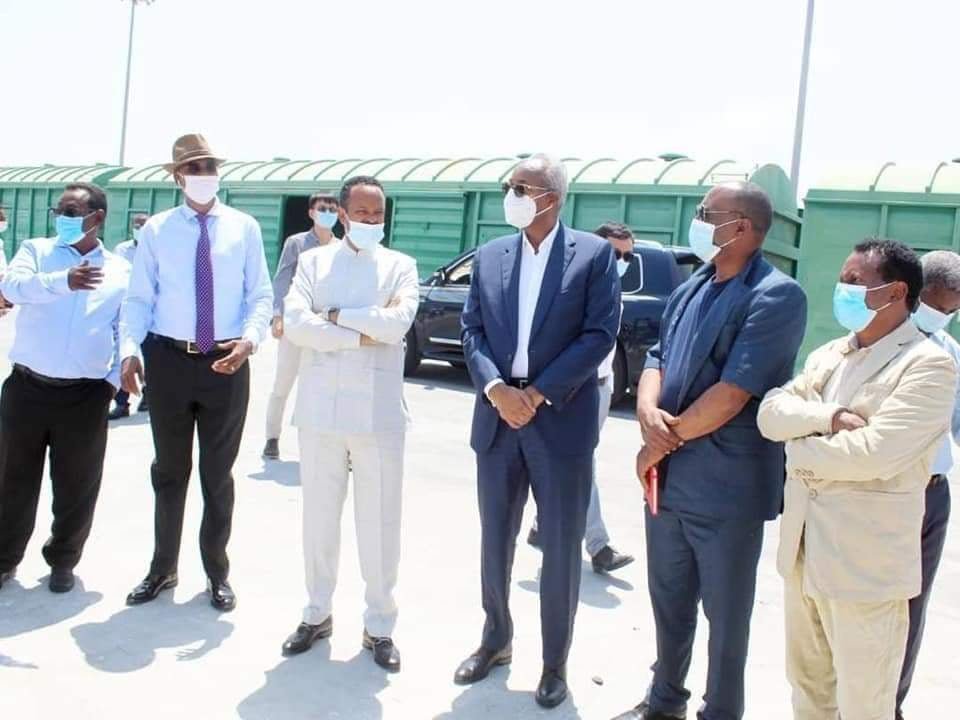 H.E. Ahmed Shide, Minister of Finance of Ethiopia and Board Chairman of Ethio Djibouti Railway Joint Company undertook a two-day visit to Djibouti where he met with Mr. Aboubaker Oumer Hadi, Chairman of Djibouti Ports International and Free Trade Zones Authority, and other important dignitaries.
The Minister during his visit held discussions with Mr. Hadi emphasizing improving and addressing challenges of connectivity faced by the Ethiopia-Djibouti railway Joint company. He underscored the importance of connecting to Ethio Djibouti Railway with an improved capacity of port services to ensure the efficient flow of trade and economic relations between the two countries.
Accompanied by other board members of Ethio Djibouti Railway Joint company, Minister Ahmed also made site visits to see on the ground rail connectivity issues dealing with road, port operation as well as parking terminals.