Ethiopia Signs Financing Agreement with the World Bank
Dec. 15, 2020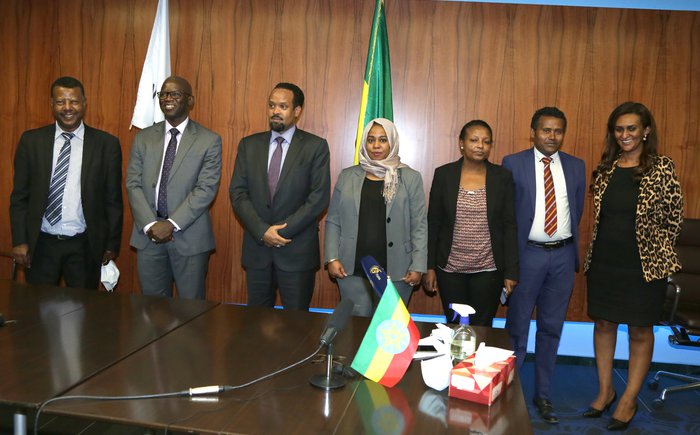 ---
The Federal Democratic Republic of Ethiopia signed a Financing Agreement with the World Bank amounting to USD 512.5 Million (of which USD 312.5 million is grant and USD 200 Million is credit) which is approximately equivalent to 19.475 Billion Ethiopian Birr. The agreement was signed during a ceremony held at the Ministry of Finance.
This financing agreement will be used to strengthen the implementation of Strengthen Ethiopia's Adaptive Safety Net Project (SEASN). This additional financing for the program will allow for more geographic coverage and enable better service delivery of Ethiopia's rural safety net program. The program uses a more productive approach that allows for safety net for households that are both chronically food insecure and poor, and often affected by shocks and has the objective to assure food consumption, and simultaneously to protect and develop assets along with services.
H.E. Ato Ahmed Shide, Minister, Ministry of Finance, and Mr. Ousmane Dione, Country Director for Ethiopia, Sudan, South Sudan, and Eritrea, the World Bank, signed the agreements on behalf of the Ethiopian Government and the World Bank respectively.