H.E. Semereta Sewasew Discussed with Chair of Management Board of GIZ
April 27, 2023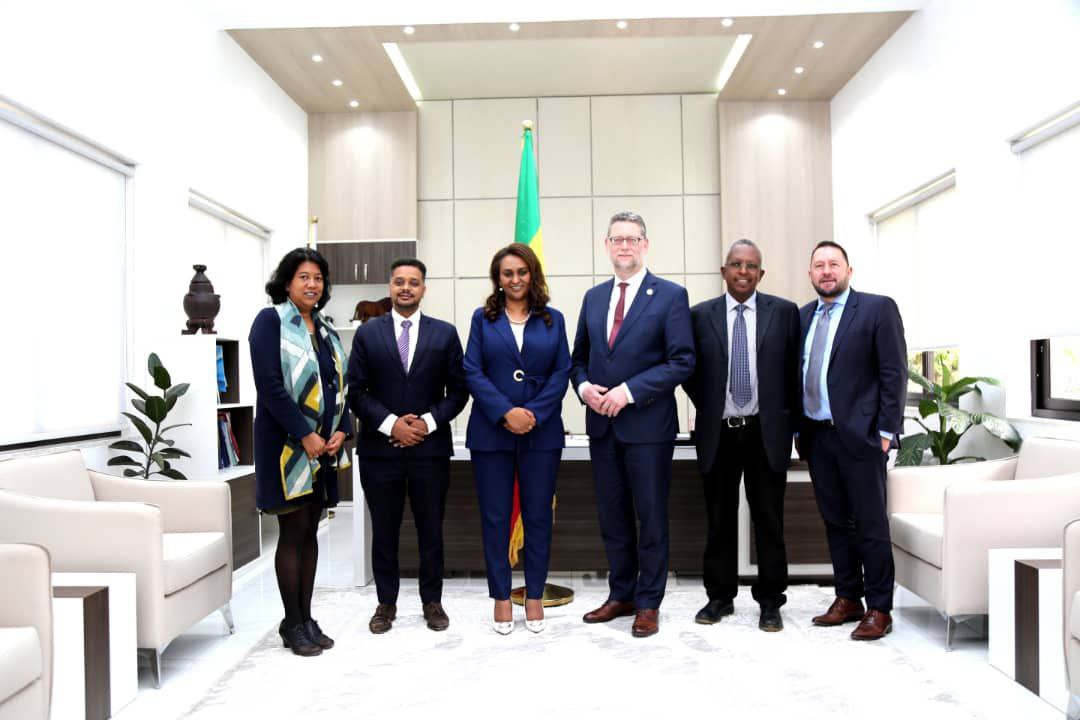 April 27, 2023 – H.E. Semereta Sewasew, State Minister of MoF, held a meeting with a delegation led by Mr. Thorsten Shafer Gumbel, Chair of Management Board of GIZ,the German development agency under the German Federal Ministry for Economic Cooperation and Development (BMZ).
Mr. Thorsten briefly described the purpose of his visit is to have a clear picture of the overall social, political, economic and structural needs of the country, to recognize the excellent bilateral partnership and reaffirm the commitment to maintain Ethiopia as priority partner and declare change of management at the Ethiopian office.
The Chairman mentioned that he had the chance to visit Hawassa Industrial Park and was impressed with the quality of the products and could see the promising future of the sector.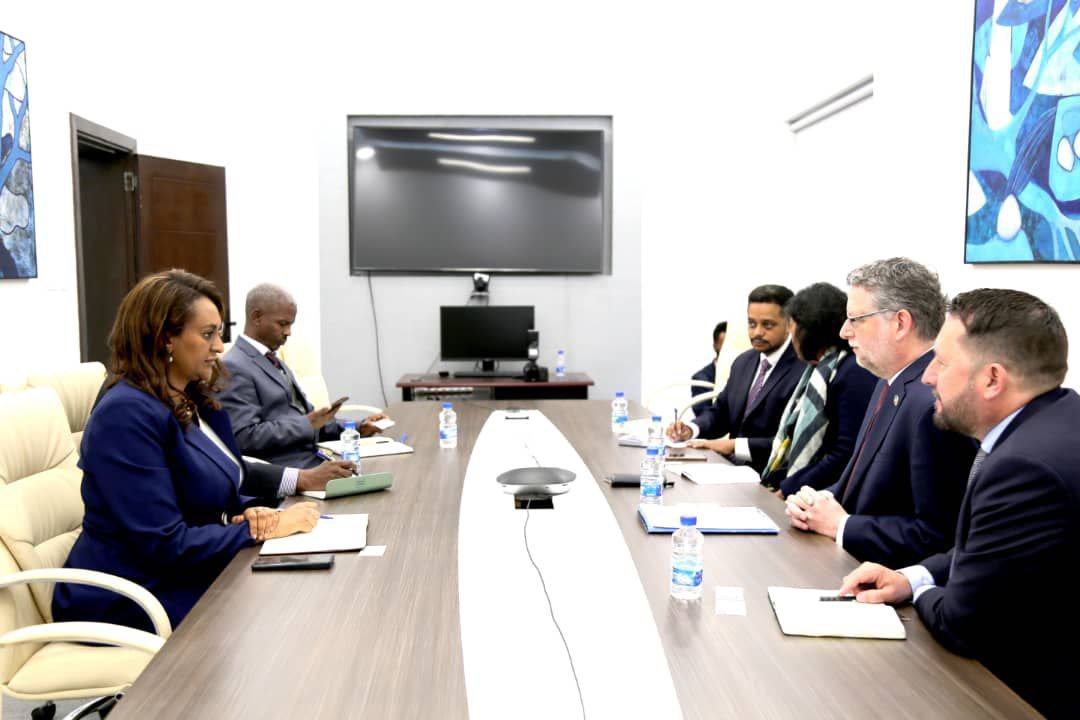 Her Excellency Semereta Sewasew on her part recounted the challenging time our country faced due Covid-19 global pandemic which affected all nations with significant detrimental effect due to the conflict which came to an end recently after the peace deal and recurring drought. She also mentioned that despite looming challenges we have some successes in the economic sector through liberalization effort that includes telecom and financial areas. Moreover, she requested the GIZ assistance in capacitating IAIPs (Integrated Agro Industrial Parks) and other productive sectors in order to capitalize on their massive growth potentials.
Finally, both sides agreed to further strengthen the overall development cooperation and proactively engage to further improve the overall implementation of the existing projects and future initiatives.