The Federal Democratic Republic of Ethiopia and The French Republic Signed Financing Agreements
Jan. 13, 2023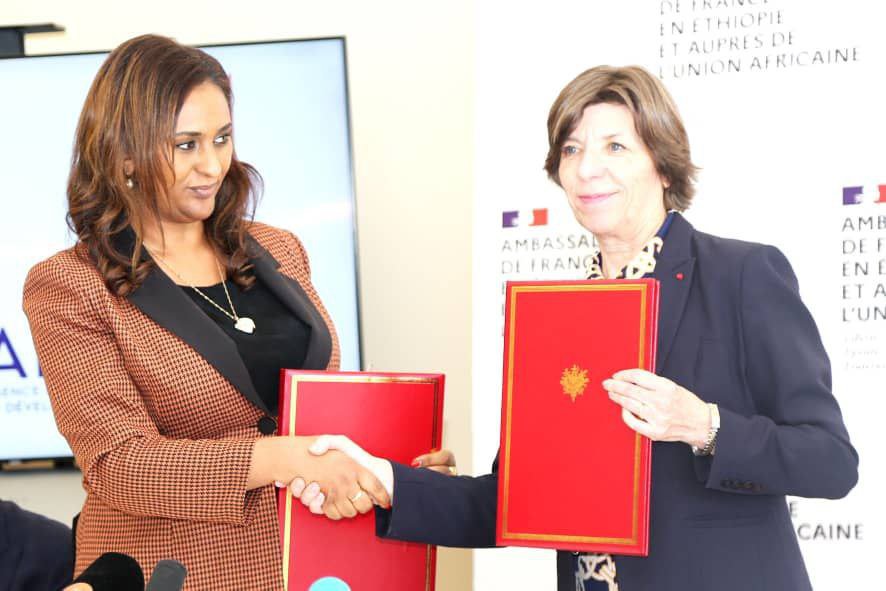 ADDIS ABABA– Two agreements were signed today, between the Government of the Federal Democratic Republic of Ethiopia and the French Republic at a ceremony held at the French Embassy, Addis Ababa, for the implementation of "Framework Agreement for Food Security and "Amendment to Credit Facility Agreement".
The Framework Agreement for Food Security is aimed to contribute to reducing food insecurity in Ethiopia by relaunching resilient agricultural activity in conflict-affected regions and improving agricultural productivity through the sustainable strengthening of the seeds sector and of agro-ecological transition practices. The grant amount for this Project is 32 million € (Euro) and the Project will be primarily implemented in Amhara, Tigray and Afar regions but also includes Oromia region, The Southern Nations, Nationalities, and Peoples' Region (SNNPR).
The Amendment to the second Financing Agreement signed to improve supply of electricity is 10 million Euro. It is required to extend the deadline for the use of funds to December 31st, 2024 in order to utilize the remaining amount of the credit facility to rehabilitate transmission grids in post-conflict areas and undertake related activities.
The two Agreements were signed by H.E. Mrs. Semereta Sewasew, State Minister of Finance (FDRE), by H.E. Mrs. Catherine COLONNA, in her capacity as Minister of Europe and Foreign Affairs, Republic of France