The Federal Democratic Republic of Ethiopia and The French Republic Signed Grant Agreements
May 17, 2022
Addis Ababa, May 17, 2022 – Three grant agreements amounting to 19 million euros (Approximately 1.02 billion ETB) were signed today May 17, 2022, between the Federal Democratic Republic of Ethiopia and the French Republic at a ceremony held at the Ministry of Finance.
In the first agreement, an 8-million-euro grant has been allocated by the French government to support the second phase of the Restoration and public opening of the Addis Ababa National Heritage sights. This Project is part of the commitments made by the French Government during the Head of State's visit to Addis Ababa in March 2019 in favour of the Ethiopian Heritage program.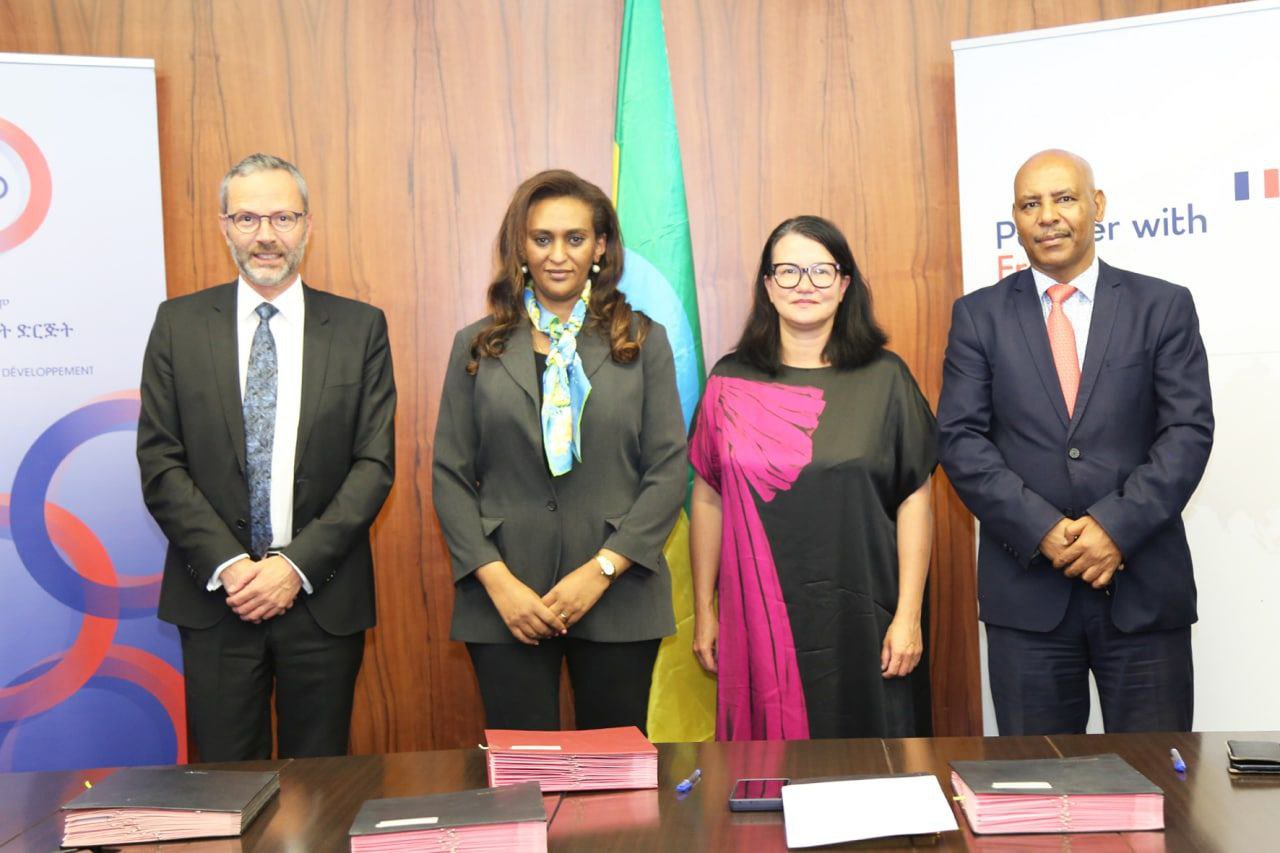 With the second agreement, a 10 million Euros grant will be provided to the Ethiopian Electric Power (EEP) which will be used for strengthening the efficiency of the electricity sector by improving the performance and services of EEP through the sustainable rise in the skill level of its human resources and increase in the participation of women in the corporation. Construction and equipment of a training center are also part of the project activity to be performed by this intervention.
In the third grant agreement, 1 million euros are allocated by the French government to support the Agency for Civil Society Organizations. The project intervention is aimed at building and strengthening its institutional capacities to carry on an organizational transformation in order to achieve its objectives and properly implement its powers and functions as defined in the newly stablished Civil Societies Proclamation.
H.E. Mrs. Semereta Sewasew, State Minister of the Ministry of Finance, representing the Government of the Federal Democratic Republic of Ethiopian and Ms. Valerie TEHIO, Country director of AFD, in cosigner of H.E. Rémi MARÉCHAUX, Ambassador of the French Republic to Ethiopia, representing the government of the French Republic signed these grant Agreements.