Ethiopia Signs Two Grant Agreements with the African Development Bank
July 29, 2021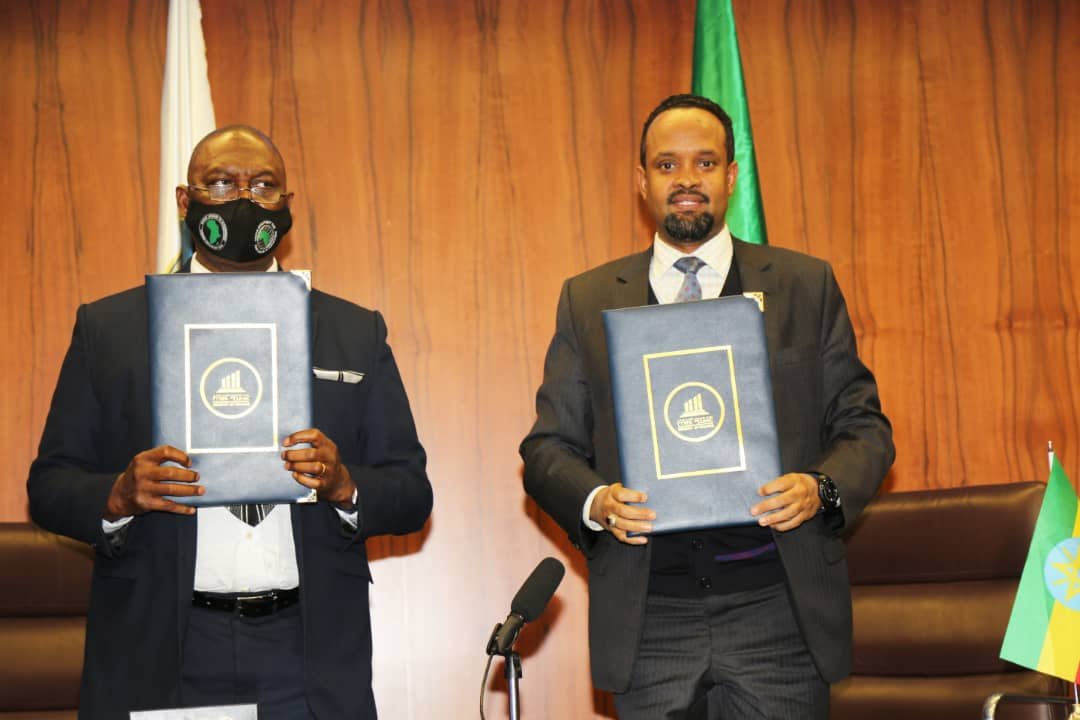 July 21, 2021: Two grant agreements with a total sum amount of $118.1 million (ETB 5.2 billion) were signed between the FDRE Ministry of Finance and the African Development Bank (African Development Fund).
The grant agreements were signed by H.E. Ahmed Shide, Minister of Finance, and Dr. Abdu B. Kamara, Deputy Director-General, East Africa Region, African Development Bank Group in support of two projects submitted by the Government of Ethiopia.
The first project which is known as the Ethio-Djibouti Second Power Interconnection Project received grant funds amounting $71.3 million through this financing agreement. This project focuses on the construction of a transmission line from Semera to Djibouti and between Kombolcha to Semera including the construction of substations in Semera, Mile, and Kombolocha.
Similarly, the second project named Integrated Agro-Industrial Parks and Youth Employment Project which has received grant funds of $46.8 million will target the development and rehabilitation of irrigation schemes in selected areas in proximity to the integrated agro-industrial parks located in Amhara and Oromia regions. This project is also being co-financed by the Arab Bank where the funds will be used to implement irrigation schemes in Sidama and Tigray Regions.