Finance Minister is in Sharma El Sheikh, Egypt for taking part in the 2023 Annual Meetings of the Boards of Governors of the African Development Bank Group
May 22, 2023
May 22, 2023 - The Minister of Finance, H.E. Ahmed Shide is in Egypt to participate in the Annual Meetings of the African Development Bank Group under the theme "Mobilizing Private Sector Financing for Climate and Green Growth in Africa". The meetings will take place in Sharm El-Sheikh, Egypt, from May 22-26, 2023, to discuss the challenges and opportunities for enhancing private sector investments in climate action and sustainable development on the continent.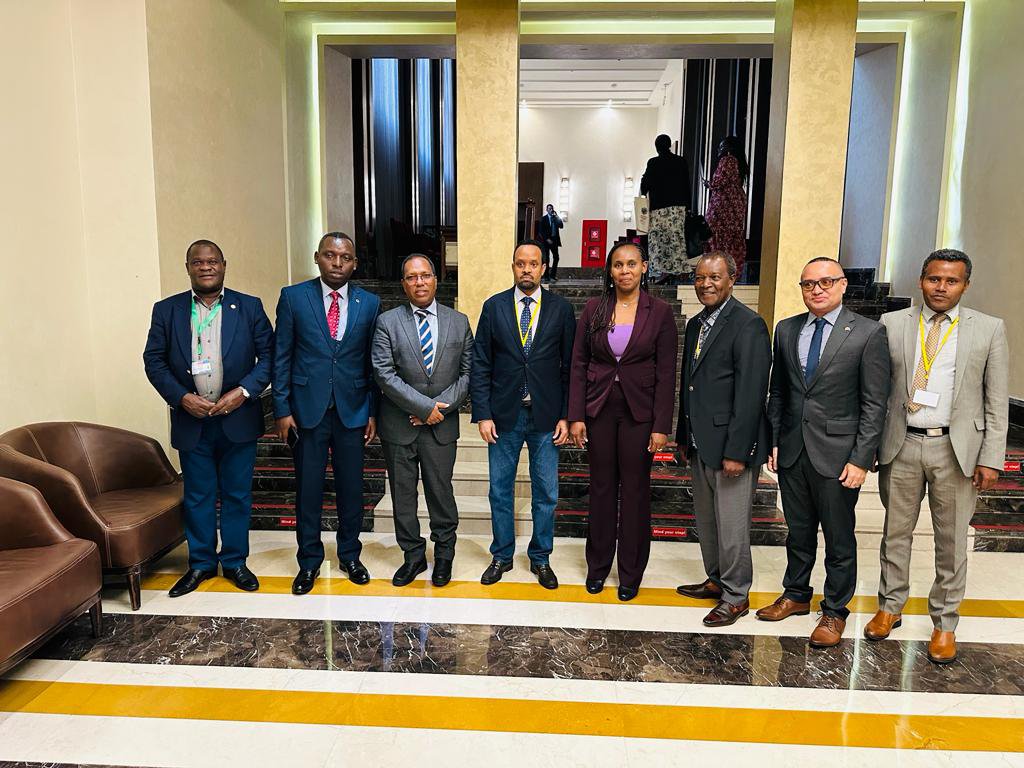 The Minister began his participation by attending the Eastern Africa Constituency Governors meeting yesterday in Sharm El Sheikh. The meeting focused on the reform of the governance of the AfDB, resource mobilization for development impact, and key issues related to energy access, climate adaptation and food security.
The Minister will also chair a high-level ministerial dialogue on the Horn of Africa Initiative, which will focus on regional integration, notably to advance the discussion on harnessing private sector participation in the region. This Ministerial Meeting, as usual will bring together Finance Ministers of the six HoA countries and representatives of key Development Partners.
The African Development Bank is a Pan-African development finance institution that provides financial and technical assistance to the Government and private companies investing in Ethiopia.