The Minister of Finance Briefed The African Finance Industry Forum on The Current Ethiopian Economy
March 11, 2021
H.E Ahmed Shide, Minister of Finance of Ethiopia as a guest speaker at the African Financial Industry Summit, being held on March 10 & 11, explained Ethiopia's strong commitment to reforming its economic sectors and said if anything the COVID crisis has shown us that these reforms are vital.
The Minister elaborated how Ethiopia, like all countries, has been deeply affected by the health effects of the pandemic.
He also reiterated how COVID-19 crisis and containment measures have affected almost every aspect of life, affecting big and small enterprises, disrupting supply chains, and affecting the service sector significantly.
He, however, said despite all of this, Ethiopia's economy witnessed a growth of 6.1 % in 2019/20 and in 2021, is still expected to show positive growth of about 8%.
The Minister commended the pivotal role Ethiopia's banks have played over the past decade in broadening financial access, increasing national savings, and financing major public and private projects and expressed his belief that the reforms of the financial sector will be important in ensuring the sector remains resilient.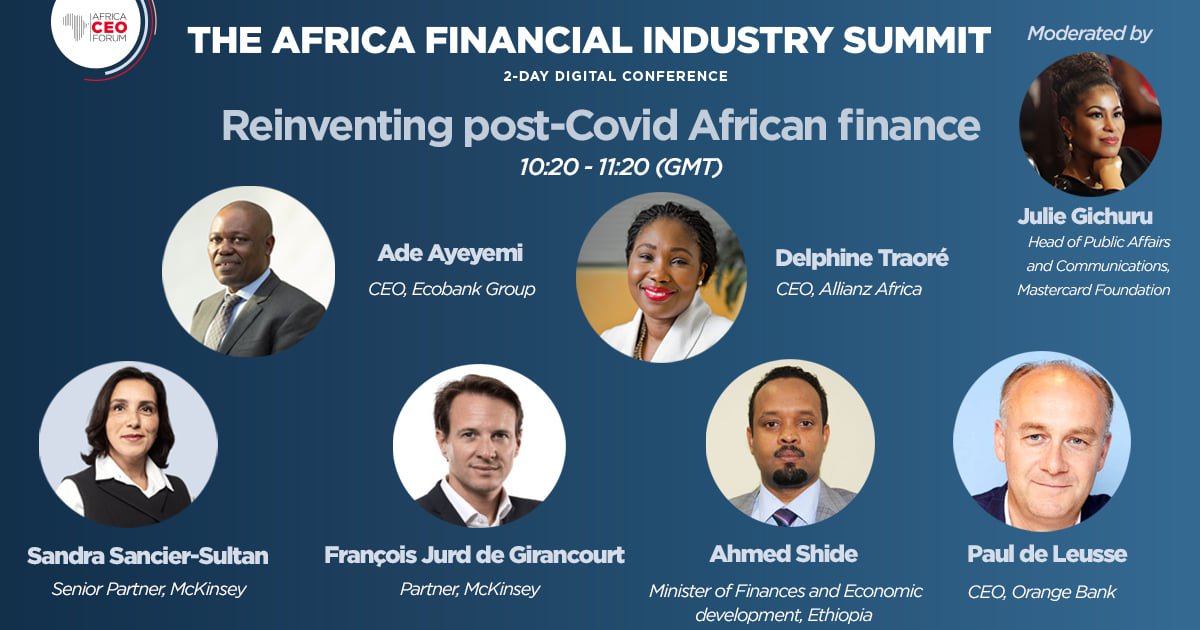 The Minister also outlined Ethiopia's Homegrown Economic Reform program that is being undertaken and explained how the reform focuses on correcting macro-economic imbalances and has multiple components which also include reforms of the financial sector. The financial sector reforms prioritize measures to modernize the financial sector and preparations to establish a capital market, strengthening the treasury bill market as well as modernizing the monetary policy framework.
On the reforms of telecommunications, he said by opening our market to additional telecom operators and partially privatizing Ethio Telecom, Ethiopia's telecom market will have access to new technology and stronger networks that will improve connectivity and access for economic transformation and maximize opportunities presented by a digital economy.
The summit is organized by the AFRICA CEO FORUM and the International Finance Corporation (IFC) with the objective of opening a dialogue in the financial industry to support accelerated, inclusive, robust, and innovative recovery in the continent and is currently being attended by over 500 participants, 50 regulators and public authorities and 350 public sector representatives.