Courtesy Meeting with Korea International Cooperation Agency (KOICA) Project Volunteers
May 18, 2022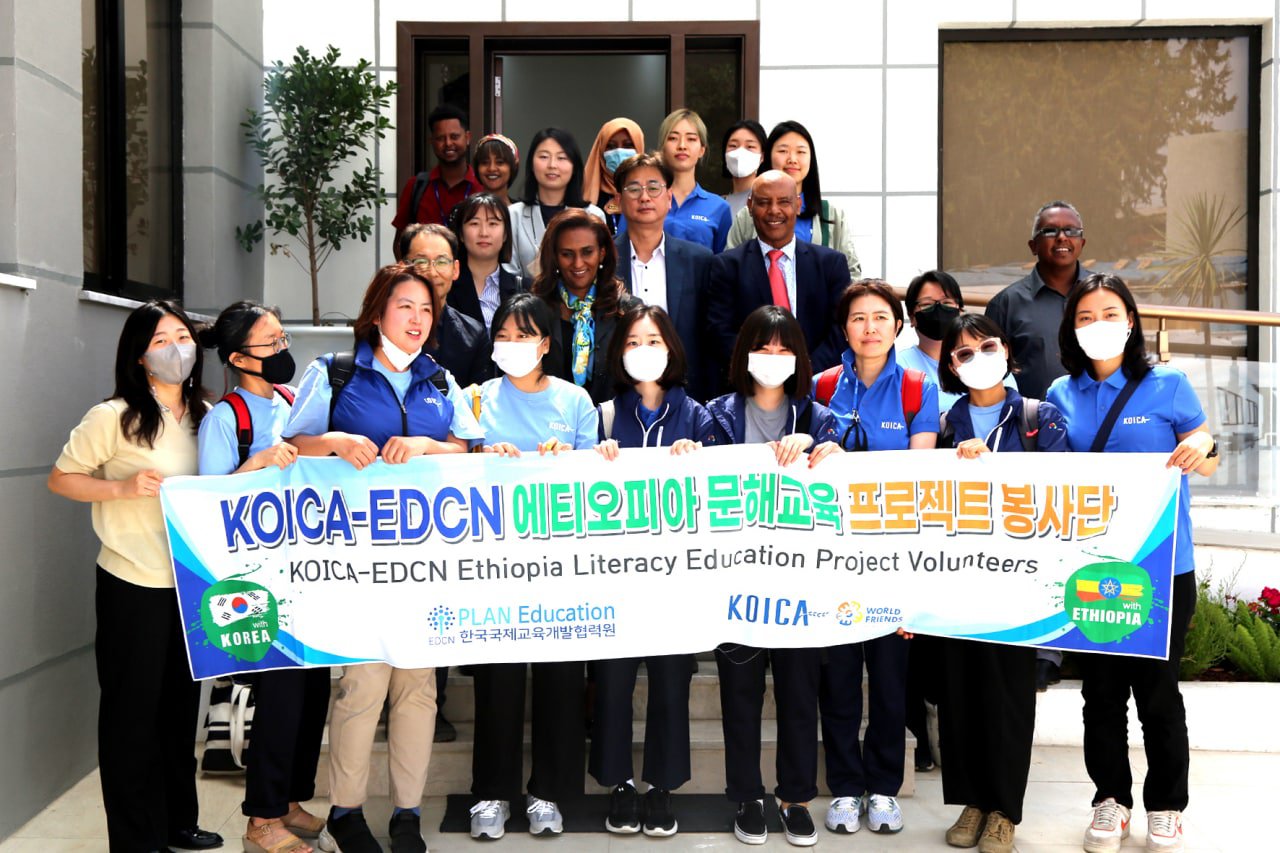 May 18, 2022 - Her Excellency Semereta Sewasew State Minister of the Ministry of Finance met KOICA's Project volunteers today who are dispatched to Ethiopia this May. During her courtesy meeting with KOICA Ethiopia Office Deputy Country Director Ms. HYEJEONG CHOI, KOICA HQ Delegate Mr. KANG DAE GU, EDCN representatives and the volunteers, she welcomed all the volunteers and appreciated them for being here to support Ethiopian education by sharing Korean's education system. Her Excellency added that support in Education is a key for development of a nation. 
Korea International Cooperation Agency has dispatched 14 project volunteers to Ethiopia to render their service in Ethiopia in the Education sector. This is the first-time volunteers are dispatched to Ethiopia physically since 2019, due to the outbreak of COVID-19 pandemic and other situations in the country.
All the volunteers who are dispatched to Ethiopia are females and they will be rendering their voluntary service in the field of Education. They have been working for the past four months through E-volunteering and they will be working physically for the coming eight months in three Primary Schools and one Teacher's Training College located in Sebeta Town.
Ms. CHOI, Deputy Country Director of KOICA mentioned that KOICA will dispatch other Project volunteers in the Health Sector as well. It was briefed that since 2016, KOICA dispatch more than 460 volunteers to Ethiopia to provide voluntary services by sharing their skills, knowledge, and experience.
Her Excellency Semereta welcomed all the volunteers again and marked that the presence of the volunteers will be a signal strengthening the bilateral relation between Ethiopia and Korea.