Exploring & Utilizing Sustainable Energy Sources to meet Economic Development Needs
April 8, 2021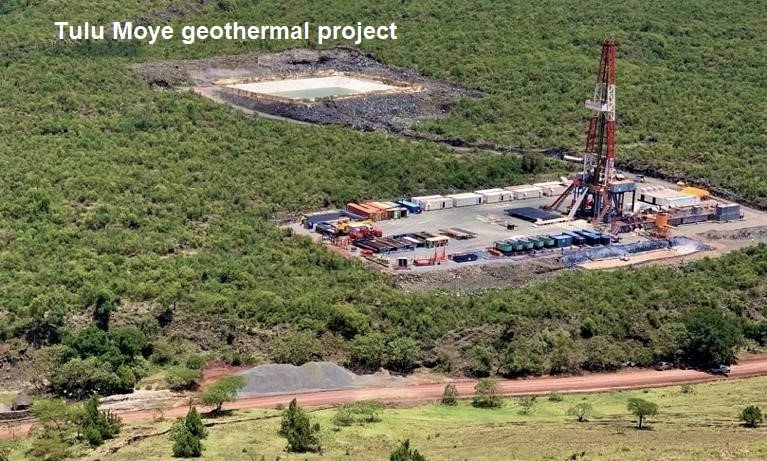 Ethiopia's 2020 Ten-Year Development Plan aims to bring about shared prosperity through the structural transformation of the economy. The growth brought about through further development and industrialization will create significant increases in energy demand.  This is on top of the current energy deficit in the industrial, agricultural, and service sectors and from rising household consumption. The increase in energy demand and consumption necessitates more equitable access to energy.
Ethiopia has some of the richest fresh water resources in Africa by volume, distributed across eight major basins with an exploitable hydropower potential of 45,000 MW. To help address the energy deficit, the government has developed large hydropower projects along the country's major river basins. This includes the 6,000 MW Grand Ethiopian Renaissance Dam (GERD) which once completed will be the largest hydroelectric power plant in Africa and the recently-completed 1,870 MW Gibe III project.
Ethiopia must accelerate its efforts to tap into diverse sources of energy that are produced efficiently, are carbon-free, and with lower emissions in order to meet its development needs.
Under the Ten-Year Development Plan, the energy generation needs in the country are expected to increase by 17,000 MW by 2030.  Shifting away from a publicly-financed infrastructure model, the Government of Ethiopia is undertaking Independent Power Producer (IPP) projects to improve and expand sustainable and quality infrastructure in the country.
In 2017, the Ministry of Finance established the legal and institutional framework for Public Private Partnership (PPP) projects (Proclamation 1076/2018). These measures aim to improve the quality and transparency of project and service delivery, and promote foreign direct investment.
Currently, there are twenty-three large PPP projects that are have sites identified, feasibility studies done and ready for procurement processing. These include eight solar photovoltaic, five hydroelectric projects, five wind, three road, one housing and one petroleum depot which have been approved by the PPP Board. The PPP Board consists of nine members (seven senior government officials and two members from the private sector).
Ethiopia has huge solar energy potential due to its geographical location near the equator. The eight PPP solar energy projects are anticipated to generate 798 MW of electricity. In December 2019, the first PPP Ethiopia Solar Round 1 Project tender was awarded to ACWA, a leading international developer and operator of power generation and water desalination projects. In December 2019 ACWA signed two long-term power purchase agreements (PPA) with Ethiopia's state-owned electricity producer Ethiopian Electric Power (EEP) for two 125 MW solar photovoltaic projects at USD 2.526 cents/kWh over 20 years. The Round 2 RFP https://www.scalingsolar.org/ethiopia-kicks-off-scaling-solar-round is expected to be announced.
Ethiopia has also been seeking to diversify its production of renewable energy to include wind and geothermal sources to ensure a better energy mix. According to the National Bank of Ethiopia 2018/19 annual report, https://nbebank.com/wp-content/uploads/pdf/annualbulletin/report-2018-2019.pdf Ethiopia has the potential to produce 10,000 MW in geothermal energy, and 1.3 million MW through wind farm generation.
Adama I wind farm is the first wind farm in Ethiopia with 34 wind turbines. It has the capacity to generate 51 MW of electricity.  Similarly, Adama II wind farm, the second largest wind farm in Africa after the wind farm on Lake Turkana in Kenya can generate 153 MW of electricity.
In another recent development in the energy sector, Ethiopia is working to attract IPPs into geothermal production. Geothermal developer Corbetti Geothermal PLC signed a Power Purchase Agreement (PPA) with Ethiopian Electric Power (EEP) and an Implementation Agreement with the Government of Ethiopia in March 2020. The PPA sets out the commercial terms to produce up to 150 MW split into two phases of 50 MW and 100 MW.
Demonstrating the importance of geothermal production in its development plan, the Government of Ethiopia supports this through various financial schemes such as applying grant assistance and concessional loans for the development of the 50 MW for the first phases of the Tulu Moye geothermal project which began in May 2020. This project is realized under a build, own, operate and transfer (BOOT) model.
Despite the impact of COVID on the economy and the security challenges in the northern parts of the country, Ethiopia remains steadfast in its course to diversify its energy mix and utilize all energy sources to attain its economic development objectives.