Finance Minister Says Industrialization in Connection with Digitalization is Pertinent for Africa
March 22, 2021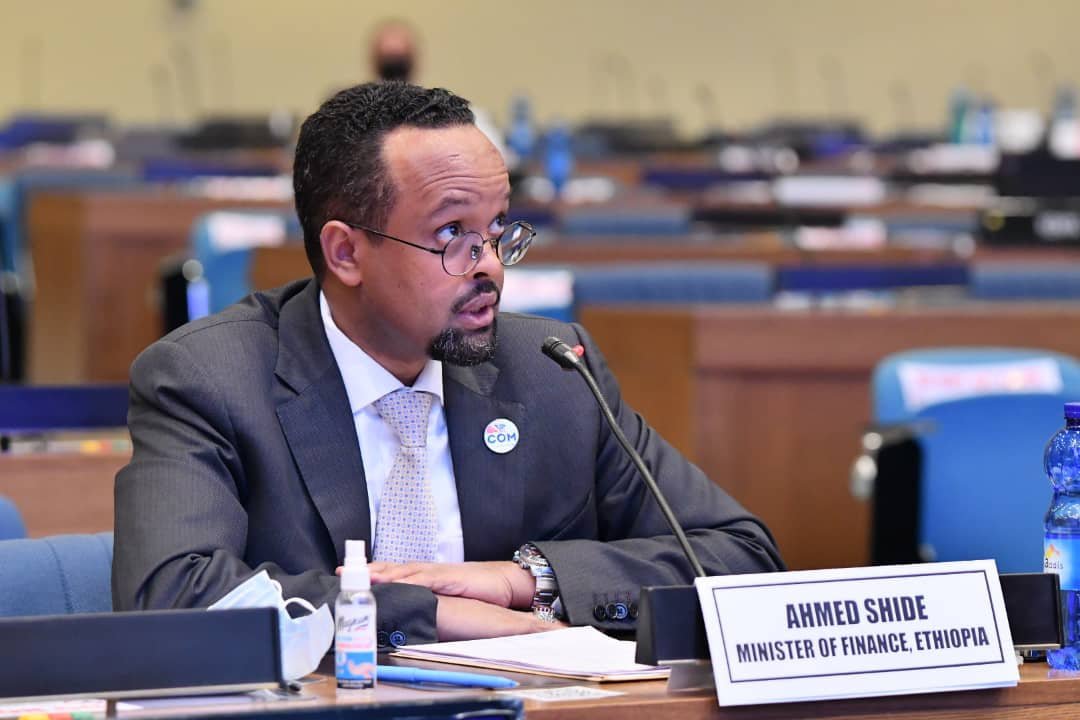 H.E Ahmed Shide participated in the high-level ministerial policy dialogue on the theme of the 53 sessions of the UNECA "Africa's Sustainable Industrialization and Diversification in the Digital era in the context of Covid-19".
During the high-level policy dialogue, the Minister highlighted the importance of sustainable industrialization as a valid development strategy for Ethiopia and Africa. He emphasized the industrialization developments in Africa require innovative approaches and need to be supported by technology and digitalization.
Furthermore, the Minister also highlighted that the continent's industrial development could benefit from digitalization especially in the time of the COVID 19 pandemic where the virus has accelerated the uptake of digital solutions, tools, and services.
The Minister also used the opportunity to elaborate on Ethiopia's 10 years perspective development plan and the home-grown economic reform agenda which paves the way for inclusive and sustainable industrial development.